Our trails
---
The UK's most incredible network of over 40 trails for riders of all abilities, swooping bermed runs, tight gnarly rock sections, jump trails, drop offs, a pump track and even a family specific loop. We have a team of over 10 professional trail builders maintaining and building new trail all the time so you can be confident no matter what the weather you will experience incredible trail conditions and each time you visit there will be something new to try.
Explore the trail map above and the trail descriptions below, click on trail names and you can view a GoPro POV run of each of our trails to get you psyched for your next visit. Please note though that we maintain and improve our trails all the time so it may not be the same as the video when you next ride it!
We have graded our trails by colour to indicate the level of difficulty and also separated them into flow trails, technical trails, blend trails and plus trails so you know what kind of terrain and level of difficulty to expect from each trail. The grading systems are explained below and we recommend you use the trail difficulty index in the link above to work your way from the easiest trails upwards when you feel ready to progress. Enjoy!!
Please note that as we are constantly working on our trails to maintain and improve them we occasional have to close trails to underatke work. Trails that are currently closed are marked in the trail list below.
---
What are trail qualifiers?
All trails above Blue grade start with a Qualifier feature, these are indicated by this 'qualifier' symbol - Q. Qualifier features are generally not rollable and help to indicate the level of difficulty and rider skill required to tackle the trail, bear in mind there may be more challenging features beyond the trail qualifier. Please look before you ride and don't attempt trails above your level of ability.
It should be noted that due to the location of qualifiers at, or very near the start of trails, it is not possible to replicate the hardest features that may be encountered on a trail (due to the hill being flattest on top and steeper further down the slope), therefore a qualifier is simply an indication of the type of features you may encounter and the type of skills that you will need in order to be able to ride the trail. If you do not like the look of the qualifier (or choose to push around it) you will not be competent to ride the rest of the trail.
Trail status key: Open Closed
---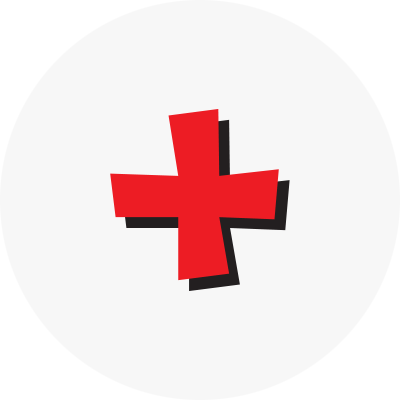 Plus trails