Book bike hire online
---
We have teamed up with Trek and Shimano to provide our customers with the best range of rental bikes available, we take pride in having possibly the best fleet of rental bikes in the UK. The trails at the bike park are tough on bikes, so if you don't own the right kind of bike (a tough 140-180mm enduro bike) hiring is a great option. Each bike has not only been hand picked to suit a certain type of rider/trail, we have also modified the specs by adding Shimano drivetrains and brakes for ultimate performance. Scroll through the list of bikes below to find the perfect ride for you.
---
View dates & book
BIKE HIRE PRICING & INFO
All of our bikes are professionally maintained by our top mechanics to ensure they are in tip top condition for your enjoyment. We have separated our bikes into four main categories, as shown below.
To ride or rent an E-bike you must be 14 years of age or older by UK law.
A day pass will need to be purchased in addition to any bike hire.
All adult bikes have a maximum weight limit of 112Kgs.
Photo ID is required for all hire related products.
Timings:
During school holiday periods BikePark Wales will be open 7 days per week, otherwise hire operating hours are as follows:
Monday: 10:00 -16:00
Tuesday: Closed (apart from school holidays)
Wednesday: Closed (apart from school holidays)
Thursday: 10:00-16:00
Friday: 10:00-16:00
Sat & Sun: 10:00-16:00
Under 18's
Riders who are under 18 years old require a parent or guardian to complete the registration and acceptance of risk. Parents or guardians should be aware of and accept these risks and be responsible for the Minors actions and involvement. Children 15 years old and younger must be accompanied by a guardian at all times in the bike park and and we suggest you check our MTB checklist to ensure their bike is suitable (child carrying devices are not allowed).
Pricing:
Technical Trail Bikes
Technical trail bikes are a fantastic option based on the Trek Fuel Ex 5 and Remedy 7, suitable for use on everything up to and including red graded trails.
Flagship Trail Bikes
These are the 'Crème De La Crème' of mountain bikes. Custom built Trek Remedy 8 with Shimano 12 speed drivetrain, suitable for everything up to black graded trails.

Downhill Bikes
Downhill bikes are ideal for riders looking to attempt some of our gnarlier and rougher trails (red and black grades). Don't forget you'll need a full face helmet to hire one of our Downhill bikes.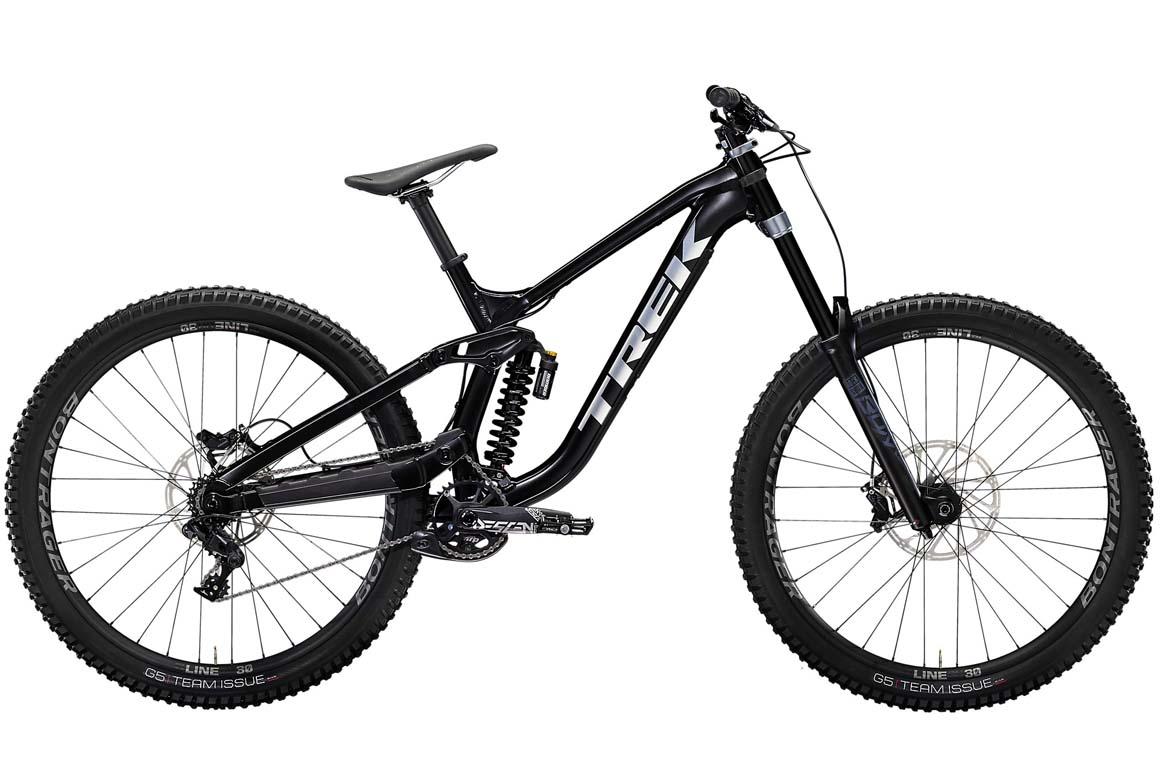 Electric Bikes
Full Day = £110 (Includes two fully charged batteries)
E-bikes bring a new way to enjoy the park and we now have a fleet of Trek Rail 7 e-bikes available to rent. 6 hour e-bike rentals include two fully charged batteries so you can maximise your trail time. Suitable for use on everything up to and including red graded trails.