Sustainability & Community
As a business we depend on our natural environment and local community to provide inspiration, recreation, escape, employment and so much more. We have an obligation to limit the impact we have not only on our immediate environment but on the wider world and we are committed to work continually to that end. We have a number of initiatives in place that are designed to both limit the impact we make as a business and to encourage positive engagement with the natural world and the local community.
---
---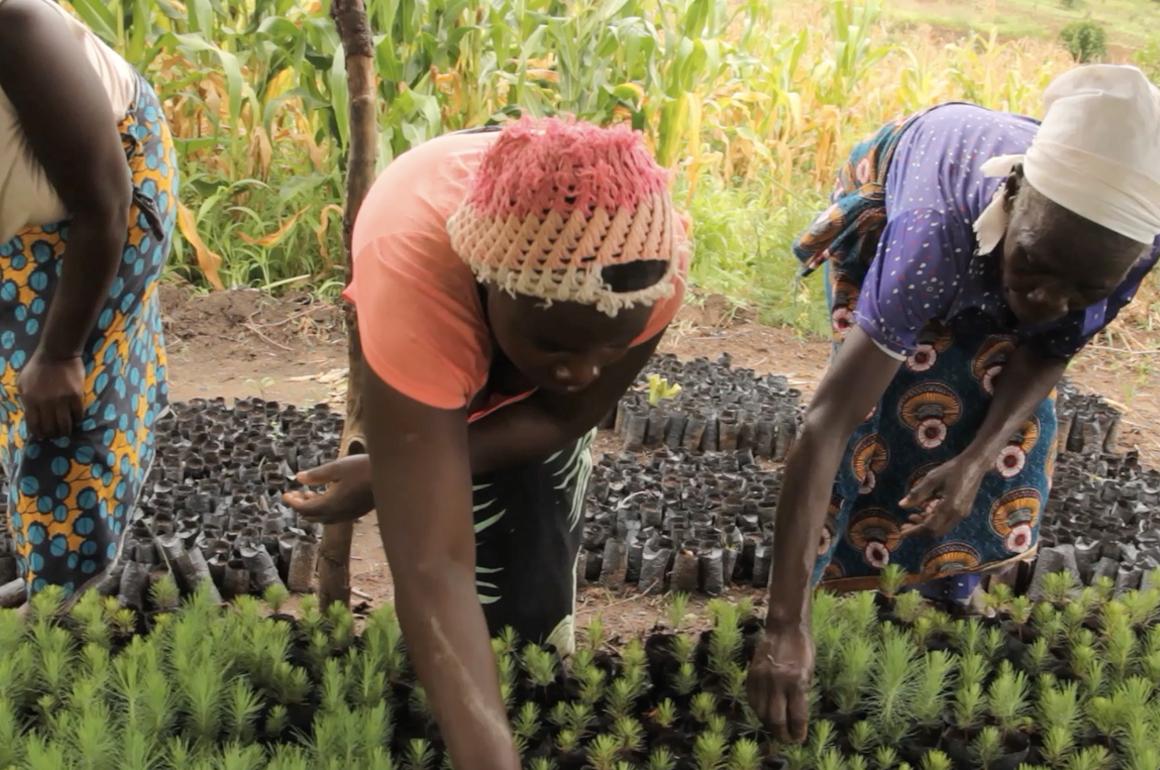 CO2
We aim to be the world's first carbon neutral bike park and are already well on the way to reaching that goal. From 2021 we will be balancing all CO2 emmisions we produce through use of our uplift vehicles, trail building plant, site transport, vehicle repairs and the gas we use to heat the centre and hot water with our partner Temwa. Temwa are a relatively small and therefore efficient and focussed charity that works in northern Malawi. Temwa work in partnership with rural communities to support initiatives that remove CO2 from the atmosphere at the same time as creating employment and addressing some of the issues such as flooding and drought caused by climate change. Balancing our CO2 emissions is a huge and important step for us on the road to becoming fully and independently carbon neutral and as technology develops we intend to reduce our requirement to balance by reducing the creation of CO2 at source.

We encourage all our visitors to visit the Temwa carbon balance website and balance the emissions created by their journey to BikePark Wales, you will be surprised how little this costs and how much of a difference this action can make.

In addition to carbon balancing our fuel emissions in early 2020 we made the huge commitment to connect the bike park to the national grid. Prior to this the business operated off-grid on a gas powered generator, we were shocked to discover the emissions from this generator each year were more than the entire combined emissions from our uplift fleet. Unfortunately, our site does not lend itself to generating green electricity on-site so we have chosen to work with Ecotricity as the provider of all of our electricity. Working with the UK's greenest energy provider takes us one step closer to being carbon neutral.
---
Resource use
Small changes can make a big difference when implemented on a global scale. We have a suite of policies in place at BikePark Wales that are aimed to reduce our resource use and reduce the creation of waste goods, a few examples are listed below. Our new range of BikePark Wales clothing is created using sustainably sourced organically grown cotton and the garments are made in factories powered by green energy, staffed by well paid workers, the goods are shipped plastic free and to close the loop Rapanui our partner will take the clothing back at the end of their usable life and make them into new clothes again.

In our Café we are always working with our suppliers to source food that is grown and made as close to the park as possible, we have eliminated single use plastic bottles from our range with the exception of water which is currently available in recycled plastic bottles, when we find the right solution for this we will make that change, in the meantime free water refills are always available. We now charge for the use of takeaway coffee cups (we use fully biodegradable cups) and offer a discount to customers who bring their own reusable mugs. We use a lot of milk here at the park and are using large plastic film containers in our kitchen as opposed to bottles which has eliminated a huge amount of plastic waste each year. With a large public site, it can be difficult to separate waste streams effectively which can lead to wasted efforts and contaminated recyclables. For this reason, all of our waste is take off-site and sorted by a commercial operator who separate out the recyclable elements before sending the remaining component to landfill. We separate our kitchen food waste at source to keep this from releasing damaging methane at landfill.
---
Education and advocacy
We are a supporting partner of Trash Free Trails and work closely with them to spread a message of respect for the environment we all enjoy to ride in. We partner with them as part of their spring trail clean tour and our staff have volunteered time to clear trails in our area. We have some exciting plans to broaden our work with Trash Free Trails so watch this space!
---
Central Beacons Mountain Rescue Team
The Central Beacons Mountain Rescue Team is a voluntary organisation responsible for covering the Central section of the Brecon Beacons, Newport, Cardiff and the valleys. The team do an incredible job and provide a truly invaluable service. Whilst we have first aid staff onsite, there are still times that we need to call upon the experts at CBMRT. As a volunteer organisation support and funding is vital and we therefore make a monthly donation to help support the team.