BPW x SRAM/ROCKSHOX Partnership
---
BPW x SRAM/ROCKSHOX Partnership
BikePark Wales has officially partnered with SRAM & RockShox! We are fired up with this new and exciting relationship. Not only is this a huge opportunity for us at the park, but it's also a huge thing for our customers too! (More about this further down).
"I'm beyond stoked with this new partnership with SRAM/RockShox. We don't often change partners but this one just felt right on so many levels, from the human interactions with the team at SRAM to the exciting ways we are working together to make this a great deal for visiting riders.
I've got my hands on a XO T-Type transmission, some Code brakes, a Lyrik Ultimate and the new Vivid air shock for my new Trek Slash and I'm loving life on my bike right now!"
Marting Astley, Founder and Director, BikePark Wales.
SRAM was founded based on one mans dream to create a more fun, efficient, and faster experience on a bicycle. Today, SRAM is a global team of people delivering that exact passion for improving the experience as well as expanding the potential of cycling. RockShox has been part of SRAM since 2002.
"We (SRAM & RockShox) are super happy to partner with BikePark Wales and stoked about the journey ahead. Not just because BPW is a real go-to destination for mountain biking in the UK where we have the opportunity to get more in touch with our core demographic of MTB riders, year-round, but also because we feel our brands share a lot of the same values and visons for the future. It seems we are aligned on always giving riders the best experience possible, striving for inclusivity and also to minimise our environmental impact, and so we're excited about how that synergy will help drive this partnership into lots of cool projects in the months and years to come."
Stu Bowers, SRAM Partnership Marketing Specialist, Northern Europe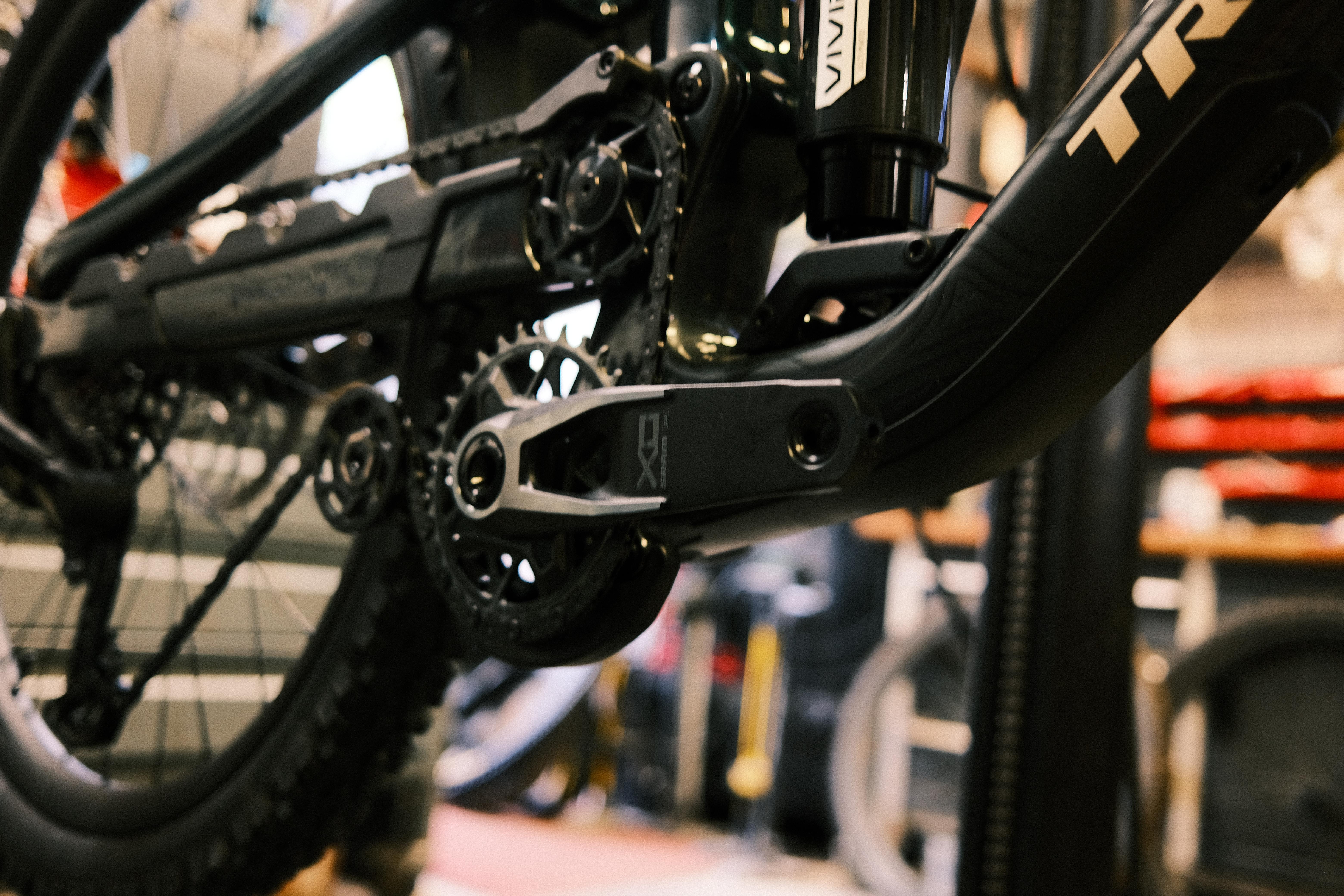 What it means for you?
Moving forward all hire and workshop staff will get full in-depth training from SRAM specialists. So you know your rig is in safe hands when it's being serviced or fixed here. It also means if you have any questions or would like to know more about the components and products, our team can help.
One of the things we're most excited about bringing about is introducing a "Save the day" system for specific parts here at the park. So instead of putting your day of riding to an end due to a mechanical with your shock, fork or even brakes, we'll give you the backups to get you back out on the hill in no time!
Lastly SRAM & RockShox are going to be a huge part of our events moving forward!
Already we've got Rachel Walker coming to our sold-out women's day on October 29th. She's going to be riding out with the ladies but also on hand to give them some top tips on suspension set up!
"Working with SRAM/RockShox not only means we're working with a leading brand in their field but also with a company that is so enthusiastic, with high energy love for the sport we are all passionate about. With an exciting 2024 ahead of us I can't wait to see what we'll create together."
Sarah Munton, Content & Marketing Manager, BikePark Wales.
Check out our launch video on our socials and stay tuned for more announcements!
---