A470 now open and it's a belter
After some serious hard work from the Trail Crew the A470 Line is now reopened!
We are super excited to announce that after a lot of hard work from the Trail Crew, the A470 Line is now open again!
As many of you will know the original line was well known for its progressive jumps and great flow, so why not have more?!
let's take a look at what the trail crew have been up to;
One of the most noticeable changes is at about 100 meters from where the A470 line emerges from the woods. Previously there was a single red trail, now the red has been moved to a higher line running parallel with the original line.
The red is now directed up onto the high line via an epic left hand berm into a selection of super fun jumps that will have you smiling in no time!
So what happened to the original line? Well that has now been re shaped into a black split line known as the 'Hard Shoulder'. The split line now features a wooden gap jump over the new red trail into three much larger jumps that will entertain even the most advanced riders.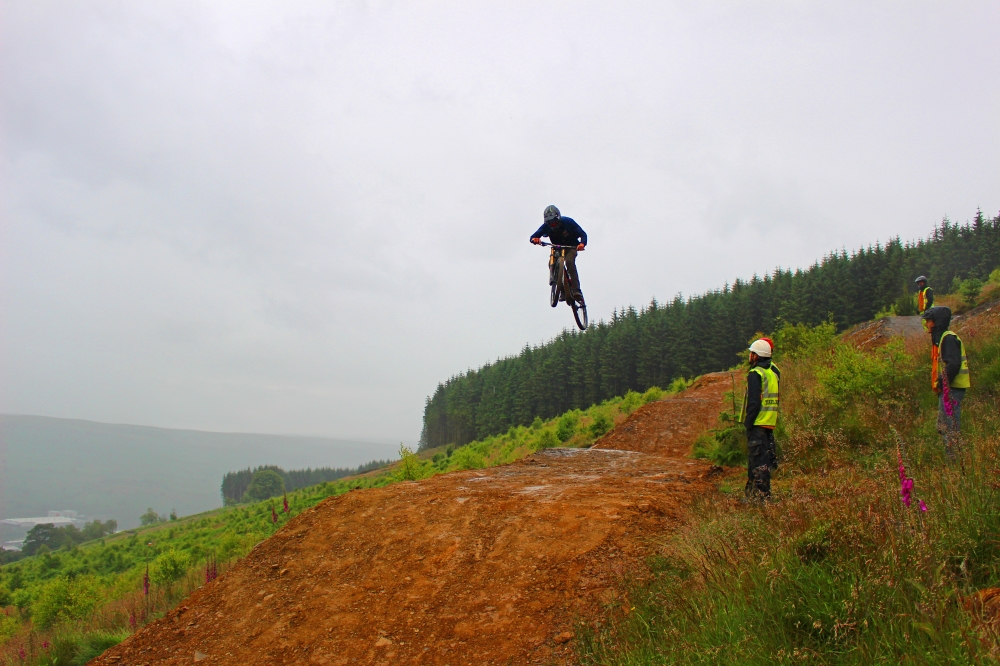 The red and black lines then merge together and use the same lower line of the trail as before. The lower section has also received a face lift, reshaping the jumps and adding a couple of extras including a new step up jump.
With any new trail built, the trail crew always make sure that everything rides as it should and creates the necessary grin factor. Under the supervision of Loki the official Trail Dog of course!
With the A470 being one of our most popular trails we know that many of you have been itching to ride it again. With it taking slightly longer than originally planned we would like thank you for your patience and hope that you enjoy the improvements, feedback so far has been excellent so come down and give it a whirl!
Happy riding!
The BikePark Wales Team